You can finally get back to the life you deserve!
We are now live on Indiegogo!
You can finally get back to the life you deserve!
We are now Live on Indiegogo!
You can finally get back to the life you deserve!
We are now
Live on Indiegogo!
Introducing the Kneeflow
Want to know more?
Daily physical activities or osteoarthritis
can be contributing factors leading to
knee degeneration. Kneeflow provides
preventive care and relief for your knee
so that you can get on with your life!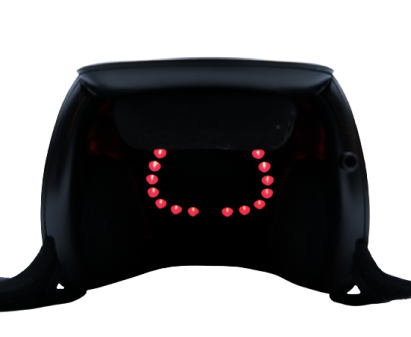 Featuring soft
massage air bags
with heat & Infrared light therapy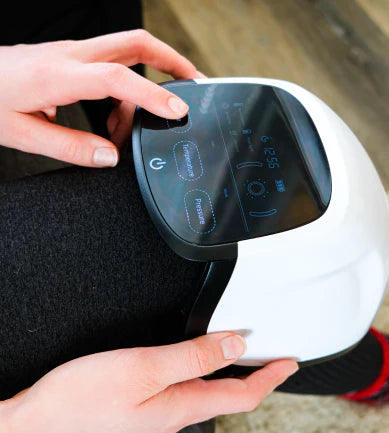 Kneeflow Benefits Pain Management
Provides pain relief from inflammation, swelling and osteoarthritis. Eases muscle tension
Warms up and lubricates joint and reduces muscle spasms

Boosts Mobility
Helps you get back to hiking, jogging, cycling and working out Enhances Blood Flow
Massage of joints increases blood circulation Backed by infrared technology
The gentle heat emitted by the infrared massager can immensely relieve arthritis pain, improve blood circulation and decreases joint stiffness Reduces Inflammation
The infrared wavelengths improve circulation. This blood flow works to heal and relieve pain in the targeted area.
We are not the only one who says it works...
Abdullah Al Salmani -Jiu Jitsu Athlete
Kneeflow User
What Is Osteoarthritis?
Osteoarthritis is the most common cause of knee pain and knee surgery. It occurs when the cartilage that cushions the ends of bones in your joints gradually deteriorates. Cartilage is a firm, slippery tissue that enables nearly frictionless joint motion.
Eventually, if the cartilage wears down completely, bone will rub on bone.
Osteoarthritis has often been referred to as a wear and tear disease. But besides the breakdown of cartilage, osteoarthritis affects the entire joint. It causes changes in the bone and deterioration of the connective tissues that hold the joint together and attach muscle to bone. It also causes inflammation of the joint lining.
Source: Mayo Clinic
About Us
We at Kneeflow want to help you get back your mobility and return to activities you love by leaving your knee surgery and chronic knee pain behind.

Your wellness and personal health is our top priority. We are dedicated to giving you the very best knee products with solutions focused on quality and well being.
Learn More
Because of the red light therapy, heat and massage it helps you to recover faster. Highly recommend it for athletes and for general use!
I've been so happy with my knee massager and surprised to find that it really does help my knee! I use it right before I go for a walk and have no pain! Amazing! It's easy to use too!
This is a great Knee Massager, my daughter has chronic knee pain and this does help to make the pain subside and gives her some relief. It is easy to use only has only one button and has many options. My daughter likes to use the Heat and Kneading. Great for knee pain relief.

Fast Customer Support

Satisfaction Guarantee

Free Shipping Worldwide
Talk about your brand
Use this text to share information about your brand with your customers. Describe a product, share announcements, or welcome customers to your store.